A piece published on the website of Justice for Men & Boys (and the women who love them), the political party of which I'm the chairman, in April 2019: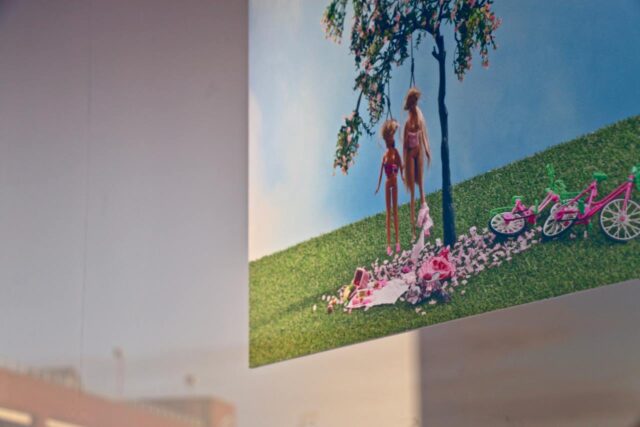 Article caption: It had been hoped that the powerful work would inspire a discussion around violence against women (Pineapple Black/PA)
Our thanks to Sean for this. The start of the piece:
An art exhibit showing Barbie dolls being abused in a bid to spark a conversation about violence against women and girls has been moved by a gallery after it received complaints.

The work shows images of the children's toy being kicked by boyfriend Ken, giving birth to an unwanted child, and hanging herself from a tree.

The directors of the Pineapple Black gallery in Middlesbrough's Hillstreet shopping centre in the UK had hoped that the exhibition, created by artist Lidia Lidia, would raise awareness of violence against females and the "realities that a lot of women and young girls actually end up living in".

But it had to be moved from the premises' front window after passers-by complained about the graphic images and that fact that young children were able to see it.
We know that in couples experiencing partner violence, in the minority of cases where it isn't reciprocal, it's twice as likely that the perpetrator is the woman, rather than the man. An image of Barbie kicking Ken would be more realistic than the converse, statistically speaking.
Please support Mike Buchanan's work on Patreon. Thank you.